Learn from a Champion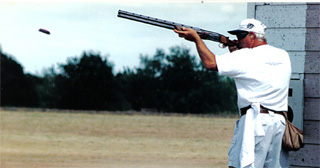 If you are looking for a personal shooting instructor or coach, then you have found the right man. The pages on this web site should provide you with all the information you need to begin your quest to excellence.
George Lehr has been a champion for over 40 years, and is still very active in competitive shooting sports. George's teaching techniques and an eye for detail have made him one of the most sought after teachers and speakers.
"I've always believed an individual shooter will get far more out of one-on-one coaching, where personal attention to details, working with that shooter's own abilities, personality and mentality, will allow them to achieve their highest goals. And that's what being a champion is all about."

- George Lehr, Hall of Fame acceptance speech
Recent
Democrat and Chronicle
articles: